Story by Lily Krass
2019.04.10
TGR Tested: Line Pandora 104
"This ski was designed with hard-charging women in mind. Super stable at high speeds but still playful on bumps and drops." - Samantha Hall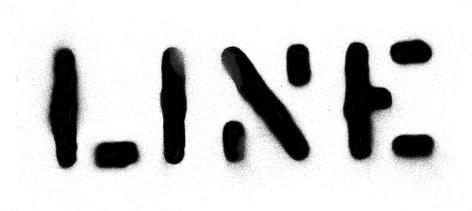 Line Pandora 104
Powder
While the Line Pandora has seen some significant changes in shape and construction over the last few years, its tumultuous history hasn't lost the trust and admiration of freeride skiers. Sure, we all love to ski bell-to-bell powder, but for the other 99% of the season, we need a set of planks we can trust through chopped up crud and bumpy runouts. Cue the Line Pandora 104. This mid-fat ski is the widest offering in this year's Pandora lineup, sporting effortless float, hard-carving chops, and stable security you can trust from first chair to last call.
Design
The nimble, maneuverable feel of the Pandora 104 is thanks to its lightweight aspen core, reinforced with carbon stringers that boost the stability without adding too much weight. It's relatively light, but at 1633 grams per ski in the 165cm length, the Pandora still has some body to it. Line's 5-Cut technology features five different turning radiuses throughout the shape, allowing for effortless steering and quick responsiveness that you can trust in tight terrain. The early rise rocker and early taper in the tip and tail keep you afloat in the soft stuff, with camber underfoot that helps the skis engage on firmer snow. It's worth mentioning that the topsheets are killer.
Performance
Testers loved the power and predictability of the Line Pandora 104, inspiring confidence in tons of different conditions. It performs remarkably well in variable snow, plowing through crud like a ski twice its size. The multi-radius technology is the reason the Pandora is so responsive, letting you throw your sticks where you want without a ton of effort. This really comes into play when you're navigating a tight chute and can't sacrifice a sloppy turn. A solidly midfat ski, the 104mm holds its own when your local hill hits the refresh button, but it doesn't feel too clunky while party skiing groomers on Gaper Day. "This ski is fantastic for going fast, especially through variable snow," said tester Samantha Hall. "It was super responsive and solid underfoot on steep lines and drops, and I felt like I could carve turns wherever I wanted. It's the kind of ski that makes people on the lift stop what they're talking about and watch you."
Who's it for?
This ski is Hadley Hammer's everyday choice, and for good reason. With hard-charging women in mind, the Pandora holds its own underfoot while busting out top-to-bottom tram laps, laying tracks down a Freeride World Tour venue, or ripping groomers with the fam. The 104mm waist makes it a great option for lift-accessed powder days where you're looking for floaty fun in the morning but need chunder-busting capabilities in the afternoon.