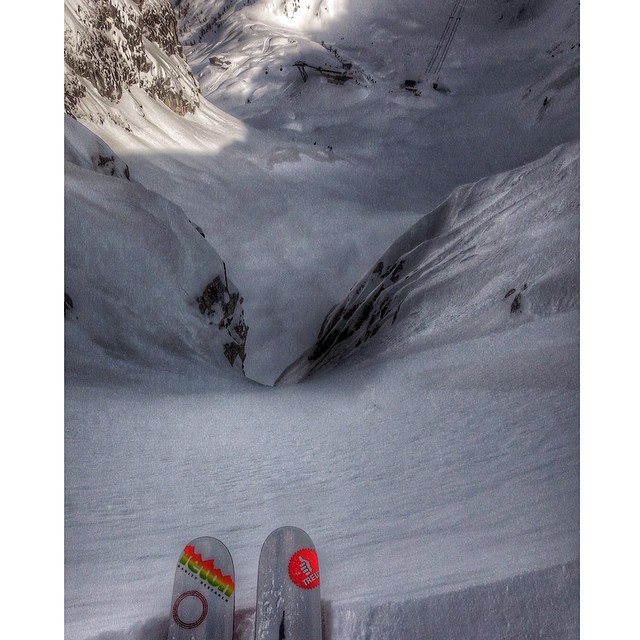 Colter Hinchliffe dropping into the abyss in Sella Nevea.
We sent a crew of athletes, cinematographers and photographers over to Sella Nevea, Italy earlier this month to film for our next ski flick. They arrrived in the middle of a 100 year storm with over eight meters of snow since the first of the year. You might have already seen some of the #tgritalia photos on Instagram, but what is really going on over there? Here's an update from TGR athlete, Colter Hinchliffe.
I've been having a blast and becoming better friends on this trip to Italy with Dash Longe and Dana Flahr. We are in Sella Nevea which means "snowy saddle," and a snowy saddle it is! Eight meters of snow have fallen since the first of the year, leaving this tiny empty village buried. We have had many stormy down days, which we spend in the "Orympic rounge". It's been great to watch the Olympics in a foreign country with Italian announcers reminding us how global the event is, and cheering for the USA from abroad. Dana is from Canada and Dash is from the Olympic training grounds of Squaw Valley. Dana is constantly firing off things like "Stick fuck em" and "looks like Canada's going to win this one eh, Colter?" While Dash is on the other side of the room like "ooooo she just got buckarinio'd, her Olympics are over" or "I don't like his style..." Haha.
The skiing has had some stellar moments too! Today we just had a great cold storm roll through and we were out storm riding, hitting pillows, and getting faceshots. We have not seen the sun enough but the few times we have, some incredible things have happened—namely having our own private tram. The hundred person tram hasn't been open to the public in a month or so due to buried avalanche control devices called Gas X's. Also a chair to access the tram had snow over the chairs.
However, we were able to have the Tram entirely to ourselves and lap some really fun, playful, spiney, rolling, alpine terrain. We were even able to film from the tram as it hung mid air over our lines with its doors swung wide open. The forecast calls for two or three cold sunny days beginning tomorrow and our hopes are high to enjoy some more private tram sessions as well as some stellar touring and refugio living here in Sella Nevea.
Ciao from Colter and the TGR crew!

#tgritalia is going off. @colterjh just putting down the landing gear after spinning a huge natural 3. #ski #hard... #everyday... (
Requisite travel production photo featuring the local youth. #tgritalia #tightloose @tetongravity #regram (@
It's been too long since this #sickday with @danaflahr throwin cork threes off natural lips. We had good conditions, the sun was shinin and we were teeing off for @tetongravity. Were #shready for more. #tgritalia (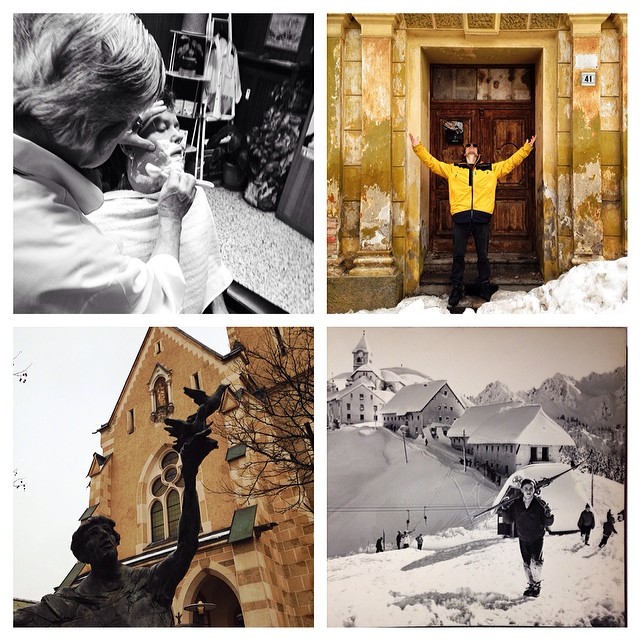 Scenes from the old country with @tetongravity @danaflahr #tgritalia #tightloose (
When the film day is done the cameras get turned to the camera operators. @ziomoo showing and performing #tgritalia #tightloose @tetongravity (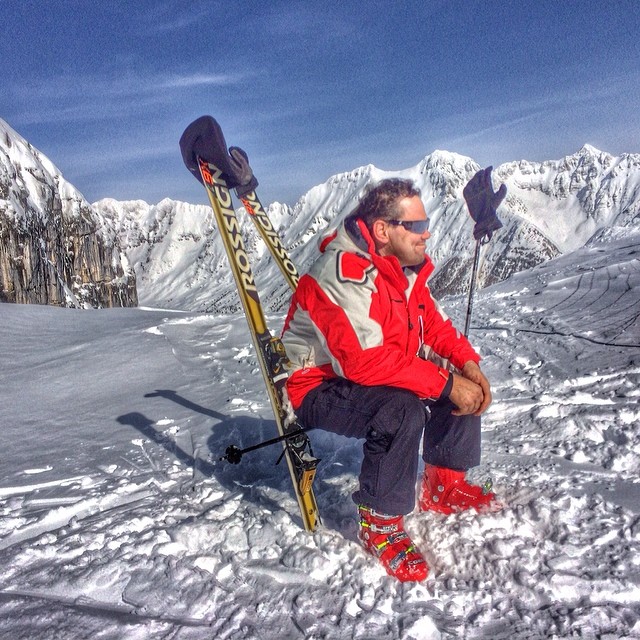 In Italy they don't carry their skis. Their skis carry them. They call this one the #Italianstallion. Haha. This guy is so stoked! Check out the look on his face. #tightloose #tgritalia (
Our not so official #Italian guide Livio is o so stoked to show us around his home hill! He's a sick skier and full of good vibes and great knowledge! Thanks man! #tgritalia #tightloose (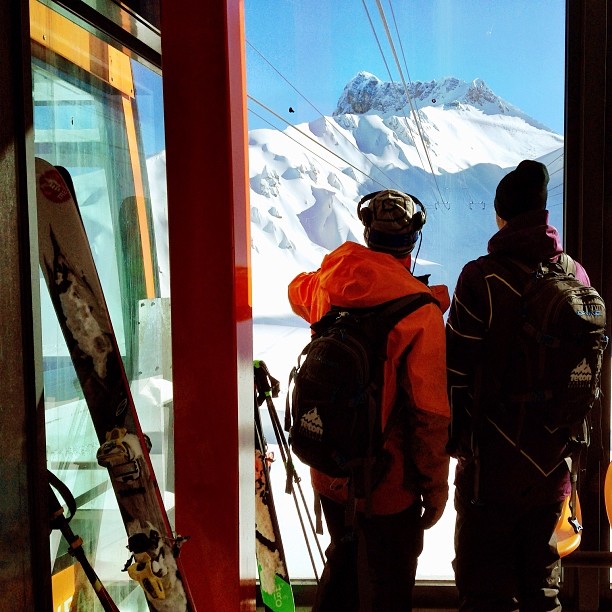 Boys scoping lines prior to their private tram session. Good day. @tetongravity @dlonge @colterjh #tgritalia #tightloose (
Belle montagne Italiene! Today was good, and gorgeous. #tgritalia (@danaflahr photo)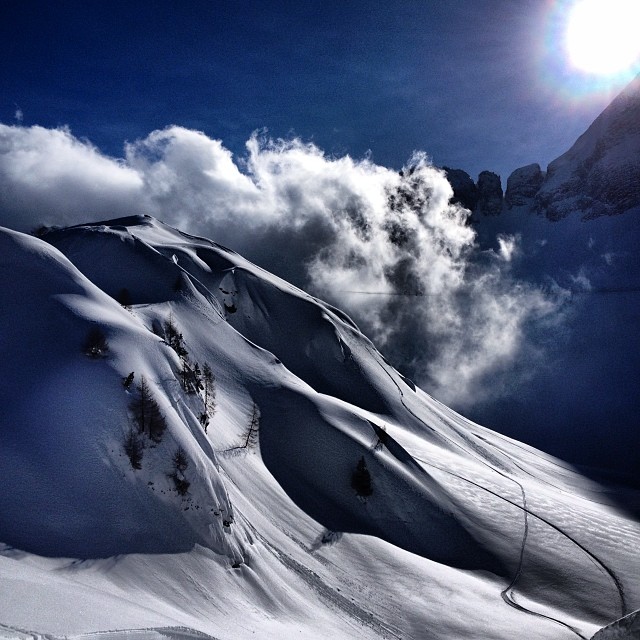 Having a ball over here in Italy with @colterjh, @danaflahr and the @tetongravity crew. #tgritalia digging #theoldcountry (@dlonge photo)
Follow @tetongravity and #tgritalia for more epic shots and updates from the Italy trip.
Click here to watch Colter, Dana and Dash in our last ski film, Way Of Life, for free until midnight 2/25.