Life was GREAT cause of the massive amount of TGR love we felt in Fort Collins. It was sad to leave but 1000+ Denver fans were waiting feverously for the only movie they wanted to go see. So as we got to Denver we enjoyed some eats at Watercourse, grabbed a couple hours of sleep and got back to it. Off to the Gothic to set the room up for the 1000 people that packed in to see Re:Session for the first time! The vibe was out of control with ridiculous lines and crowds –thanks DU Club for getting the word out!


Todd Ligare, Seth Morrison and Cody Townsend were all on hand to hang out, signing posters and throwing out tons of gear to the loyal TGR crowd. Everyone was excited to see the film's athletes in person. Once the movie began rolling, there was no stopping the stokage - cheers reverberated until the credits finished up, capping off another banger of a show. A pair of Gotamas and a pair of Dynastar XXLs were up for grabs during the raffle - check out the kid who won the Gotamas! We hope he grows into them really quickly. And if he doesn't - they're Volkls, they'll last for a long time.

Getting' weary, couldn't make the drive that night ... too busy barkin' at the moon with new crew in Denver. Thanks Jyork, the Beam'n hangovers were crushing. On to Boulder next -- ahhh yeahh 2 shows in a night, cause the house can't hold us in one!
**The Gothic!**
**The line wrapped around the block in Denver.**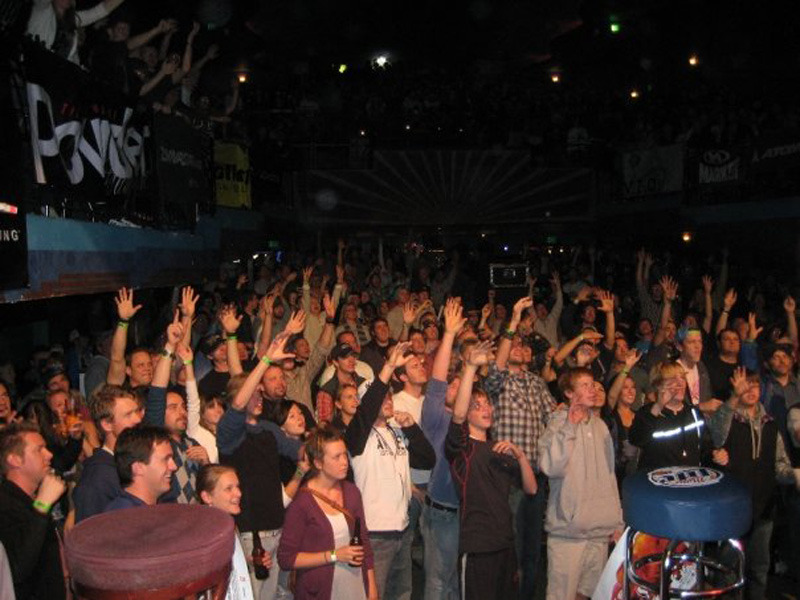 **Yeah Denver! The crowd was stoked!**
**Seth Morrison and Cody Townsend signing away.**
**Todd Ligare mingling with the crowd.**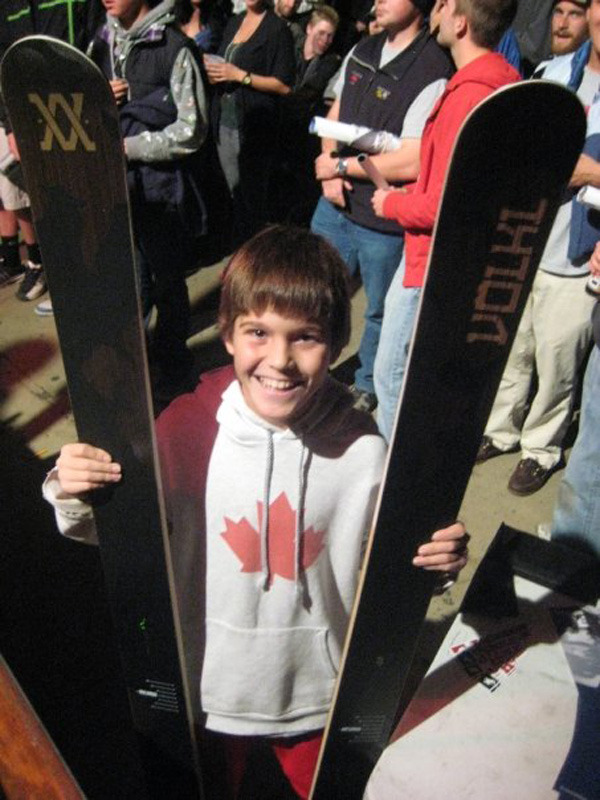 **This kid won the Gotamas! Yeah dude! We can't wait to see you shred.**