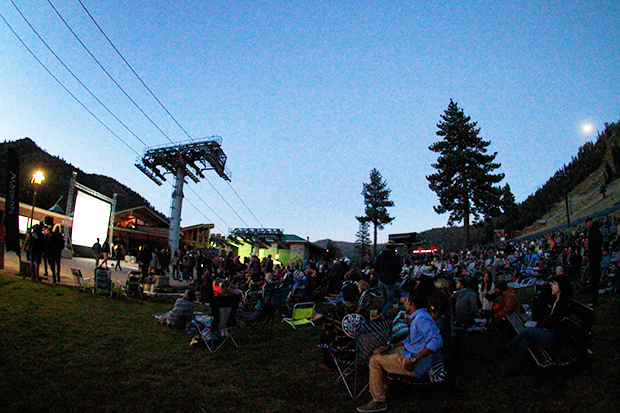 This past Saturday, the world premiere for TGR's new film Jeremy Jones' Higher was held in Squaw Valley, California. Fans and brands came from around the world to celebrate the culmination of the Deeper, Further, Higher trilogy. Many took to social media using the hashtag #jjoneshigher to share their excitement with their own followers and we've compiled some of our favorite Instagrams from the evening to share with you. Be sure to check out the Higher Film Page to order the movie and buy tickets for the film tour this fall.
Everyone loves a good photo booth! We set one up at the entrance to the after party for the crowd to enjoy!
We dig the hell out of this homemade canvas bag made by the guys at everythinghunkydory. The only question we have is...can we sell them in our own store?
Jeff and Andrew Miller took some incredible photos the past two years while traveling with TGR during the filming of Higher. Fans mobbed "The Higher Gallery" which was set up in the sponsor village.
Some members of the next generation enjoy stills from "The Higher Gallery."
The day after the Jeremy Jones' Higher premiere the folks at everythinghunkydory taught an art class to some young kids. The little groms inspired by Higher the night before made their own Jeremy Jones inspired art.
Two of the godfathers of snowboarding, Bryan Iguchi with Kevin Jones at the TGR Higher premiere.
Band photo! The Jones Brothers pose for the camera during premiere night.
Jeremy stands at the Protect Our Winters tent with a crowd of groms.
The man of the evening, Jeremy Jones, introducing the final installment of TGR's Deeper, Further, Higher trilogy.