Words: Erme Catino
Photos: Joe Johnson
Sun is shining, the weather is sweet. Make you want to move your dancing feet.
The April sun has already begun blooming flowers in the Salt Lake Valley. Spring, the perennial fight between winter and summer has been entrenched in weather warfare.
To the rescue, here I am.
The blooming flowers in my backyard were making me nervous, a few damp powder laps worsened this knot in my stomach. Winter, I knew you weren't done. The growing season this April hasn't been the tulips in the valley. No, they are stunted. This April the growing has been the snow-stake at Alta.
Want you to know, y'all, where I stand.
A-top an untouched powder run. My mind races before I drop. Are these the last few face shots of the season? A few days go by, more powder pillaged, some deeper some thinner; a little wind rebuffs everything as folks down the valley are still trying to decipher what's going on.
Tell myself a new day is rising.
Another storm is on the horizon. Boots shuffle around the parking lot at Alta ski area. Echoes of avalanche control work bounce off the walls of Little Cottonwood Canyon—what is today's date, I've lost count, a friend reminds me, and I was a week off. Who cares? We hear the backside is about to pop.
Get on the rise a new day is dawning.
Late spring is notorious for thinning crowds, so Alta closes for 4 days, reopening for the final few weekends. LCC and the Wasatch continue to deliver, the snowpack growing larger as ski-resorts across the state are shutting down. A few powder laps at Snowbird, and some glorious touring on stable conditions. It's beginning to feel like mid-winter and the lines are filled as if it is.
When the morning gathers the rainbow. Want you to know I'm a rainbow too.
The event has taken hold of skiers who have continued shredding. We feel engulfed in the weather and snow, our legs tired from going almost two weeks straight. Forecasts call for another storm; it's downgraded, and then scaled up. Catching wind of this possibility, and recent daily dosing of pow, a friend arrives in town. It goes nuclear, storming all night and day. A classic Alta storm-day goes down, complete with high fives and powder caked smiles, truck pick-ups from Keyhole laps, deep runs in Eagles Nest, and it's almost May!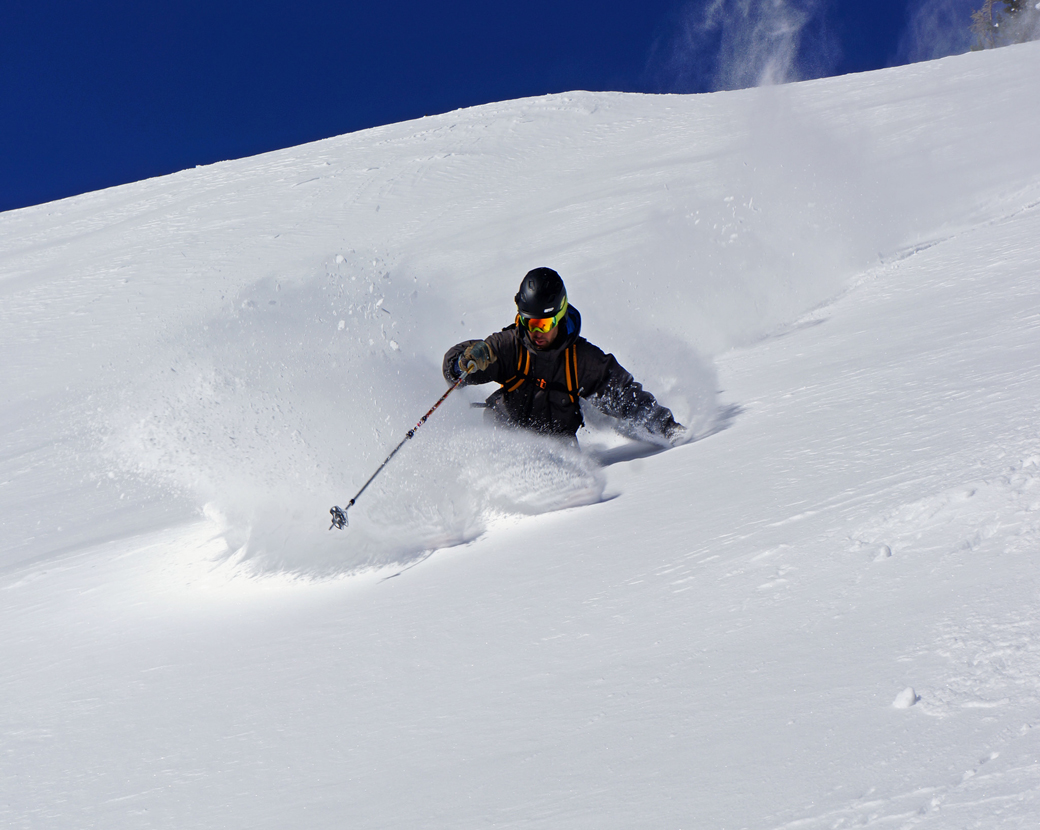 So, to the rescue here I am.
April, the spring weather battle has shown winter triumphant. The snowpack has grown to its deepest of the season—perhaps some snow will arrive in May. Only time will tell, but for now we'll bask in it and toast to the sun and snow gods. Sun is shining, the weather is sweet…