At TGR, we are optimists. We get to live and work at the number one resort in North America, Jackson Hole, and "work" involves traveling around the world to make ski movies (ok, that's only some of us, but still…)
So when we were sitting there in Salt Lake City at 3:30 in the afternoon, watching it rain while we were getting set up for an outdoor premiere of Way of Life, the only question we had was, "what time will the skies clear?" For those who put on their North Face jackets, grabbed their camping chairs and came out to the Gallivan Center to catch Way of Life on the big screen, the answer was obvious – soon enough!
Clear skies greeted the large crowd, making for perfect weather for an epic outdoor showing of Way of Life. The cold temperatures didn't stop people from hitting the Bohemian beer truck early and often, from waiting in line to get a poster signed by Sage Cattabriga-Alosa, Angel Collinson , Todd Ligare or Dash Longe, or from checking out the brand new Sony Action Cam that was used in the filming of Way of Life.
Once things got going, there were a ton of prizes to give away – skis from Atomic and Black Diamond, a jacket from The North Face, a Sony Action Cam, one of the ABS-compatible backpacks from TGR/Dakine, plus handfuls of swag from all of our partners. We even gave away one of the tents from Snowtrekker Tents that was used to create TGR's fantasy camp in Alaska. Not to mention the 2-for-1 tickets to Snowbird that everyone got on the way in.
Once the movie was rolling, we quickly remembered why we made the move to the Gallivan Center – because being outdoors is a huge part of our Way of Life.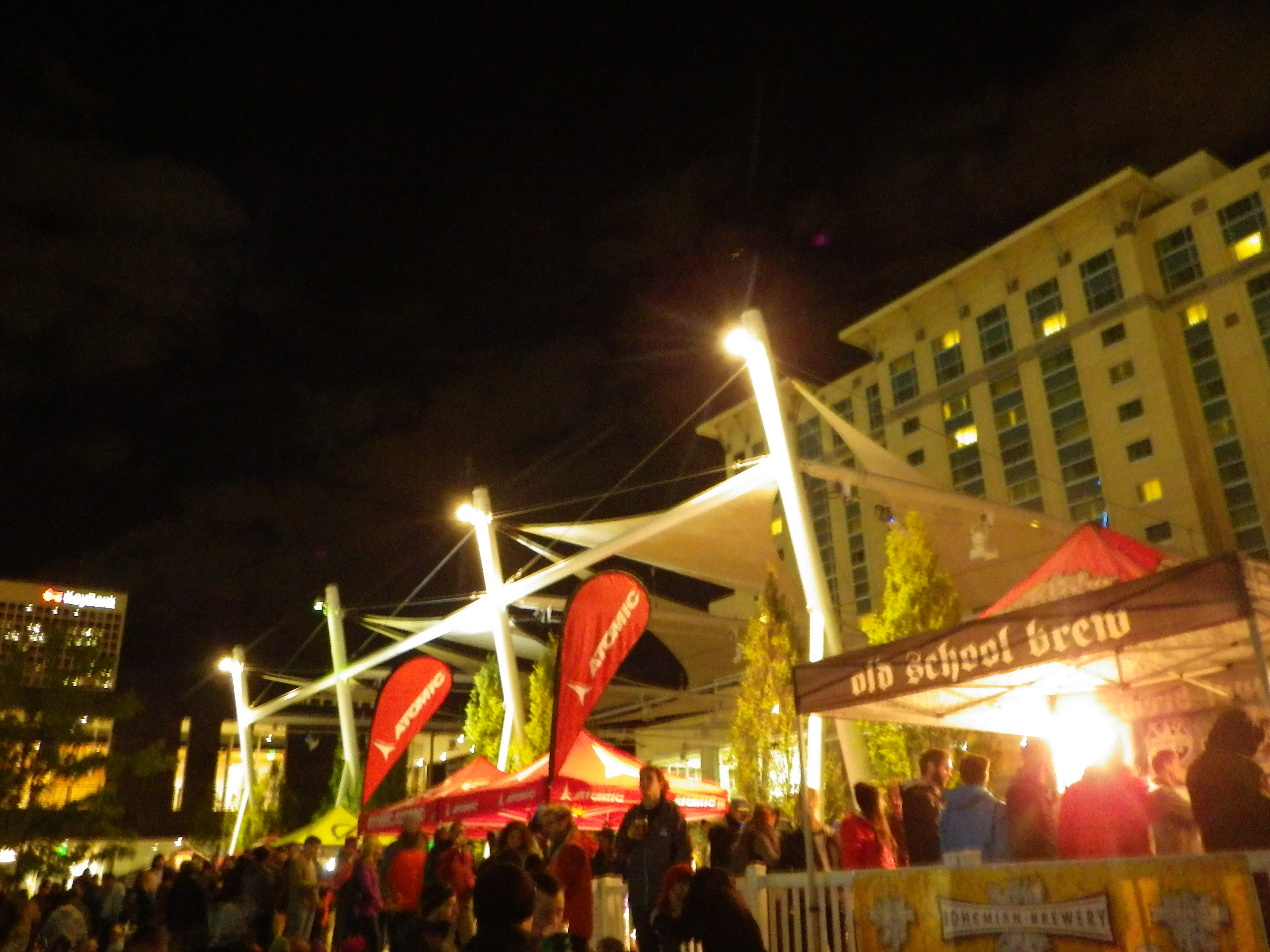 Thanks for coming out Salt Lake City – don't forget to post your pics from the evening on Instagram and tag them with #TGRFilmTour and #Sony for a chance to win a bunch of sick prizes. If you weren't able to make it, head to www.tetongravity.com/tour to find a tour date near you.
Photos courtesy of Sean Zimmerman-Wall