Teton Gravity Research has been deep in the mountains of Austria all February filming for Jeremy Jones' upcoming snowboard movie "Further."
On Feb. 22, TGR founder Steve Jones flew into to Salzberg, Austria, to meet up with the Atomic crew at their world headquarters and to do some filming for next year's Atomic product line. There, he met up with Nick Kalisz of TGR who was fresh out of three weeks in the backcountry with Jeremy Jones. The two filmed with Atomic for two days up at Altenmark and then headed up to Krippenstein for the weekend.
Atomic has the ultimate backyard playground with infinite options for freeriding. TGR showed up at Krippenstein on Saturday morning in a full snowstorm. The terrain at Krippenstein is amazing and seemingly infinite. With minimal visibility, snow, and high winds, the Atomic boys showed us the goods. This turned out to be some of the best powder skiing we have had all season and it was still dumping when we pulled out on Sunday afternoon. We will definitely be back.
Nick Kalisz and Steve Jones meet up with the Atomic crew Chris Mckearen, Clemens Steibock and Ulrike at the Austria office and factory.
Making some turns on Atomic's Nomad series skis during a product video shoot.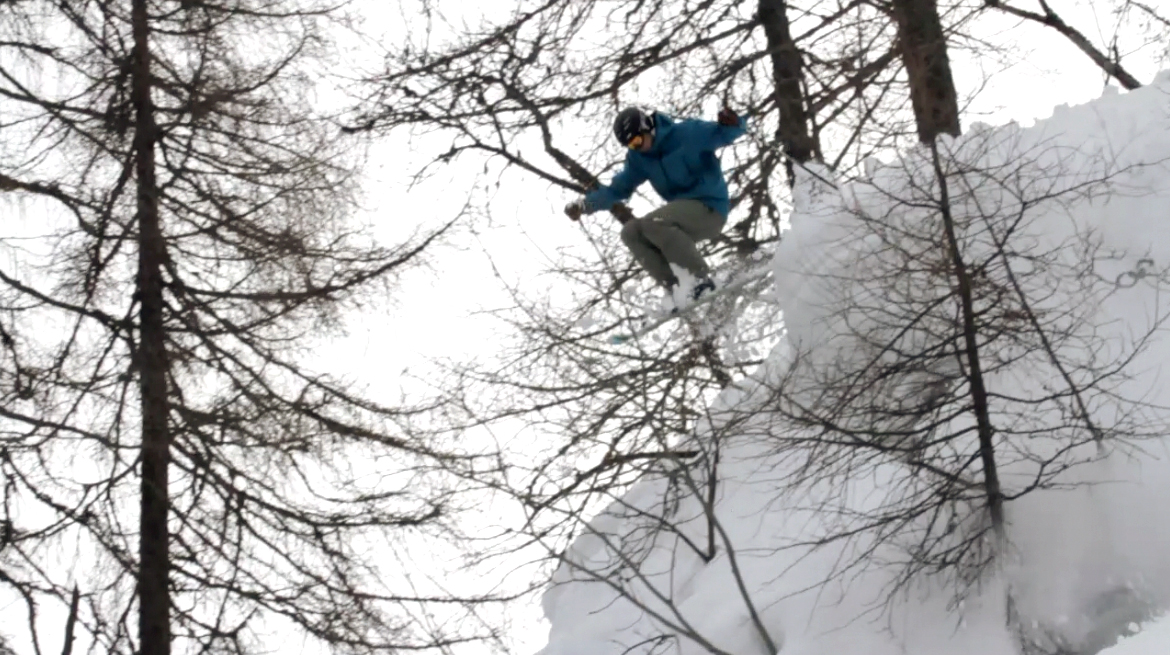 Chris showing what the Vantage series can do in all terrain.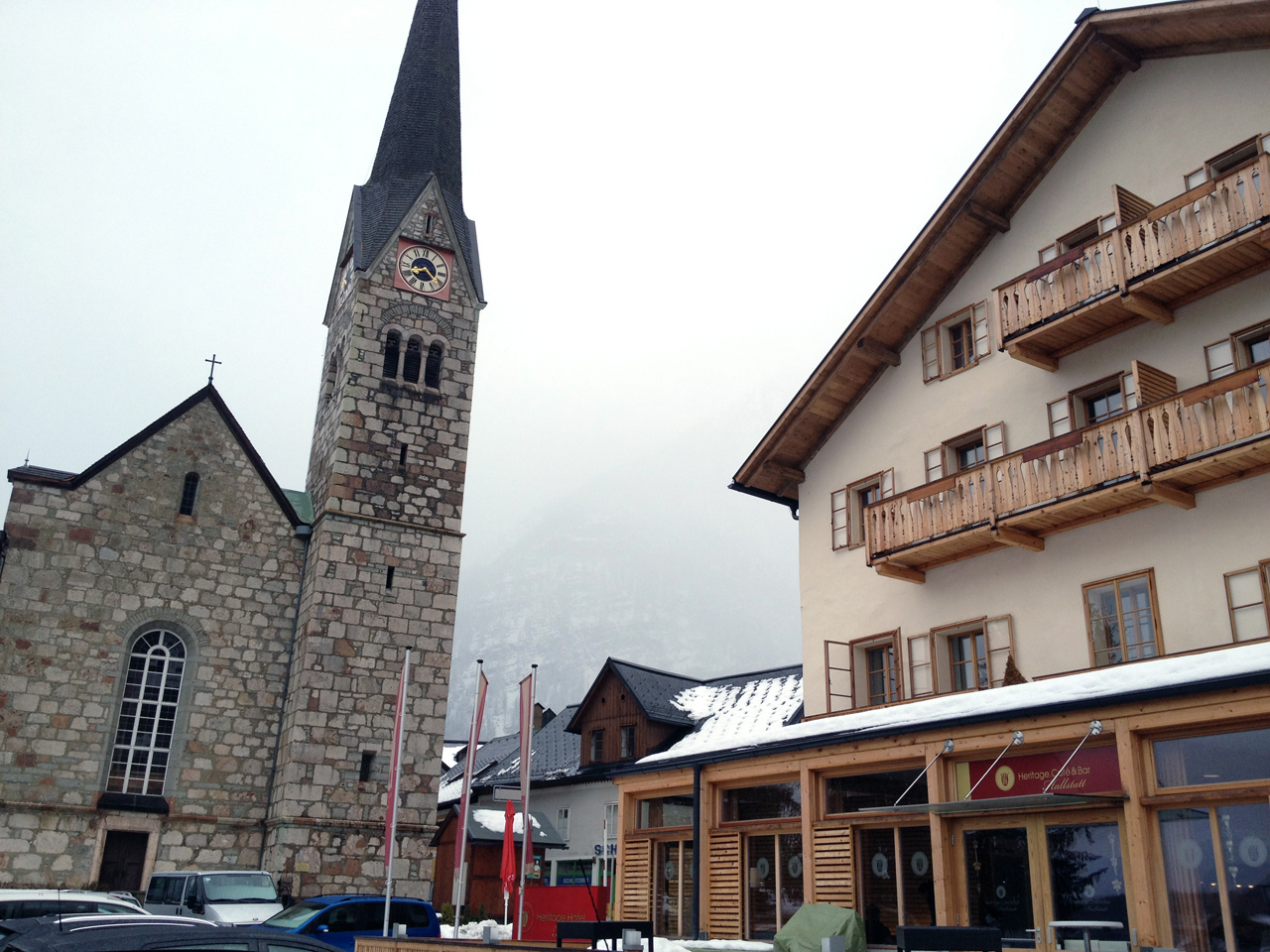 Atomic put us up in the heart of Hallstatt, right next to the lake and Krippenstein Resort.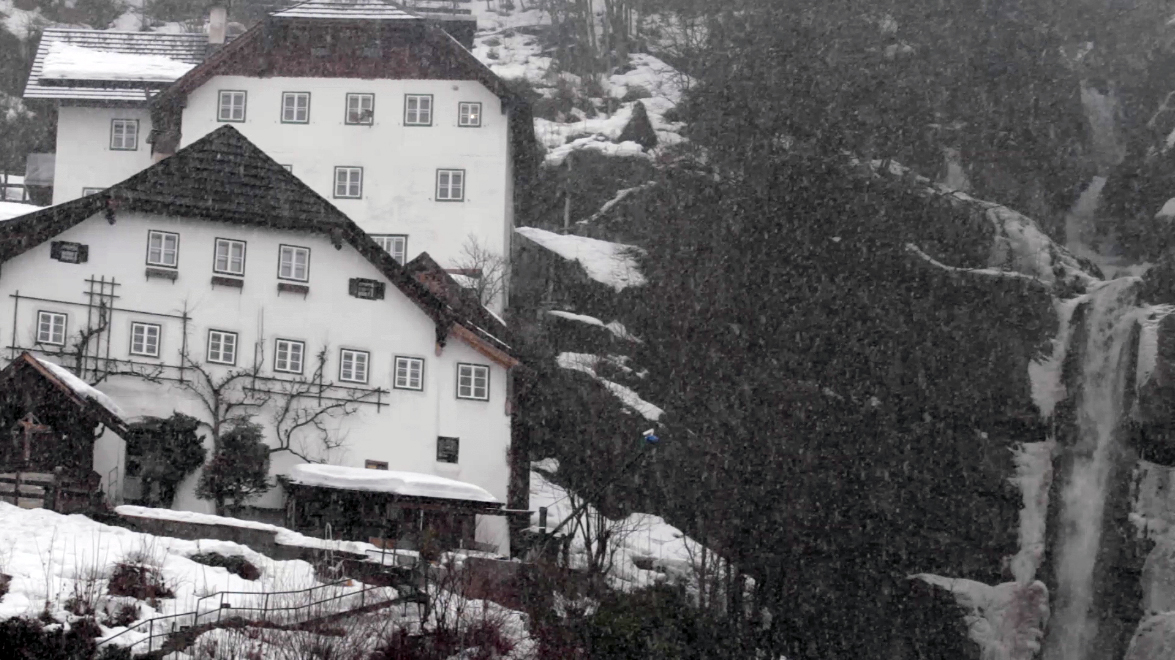 You don't see a home and church next to a waterfall everyday.
Clemens getting some pow at the end of the trip. An all around success.