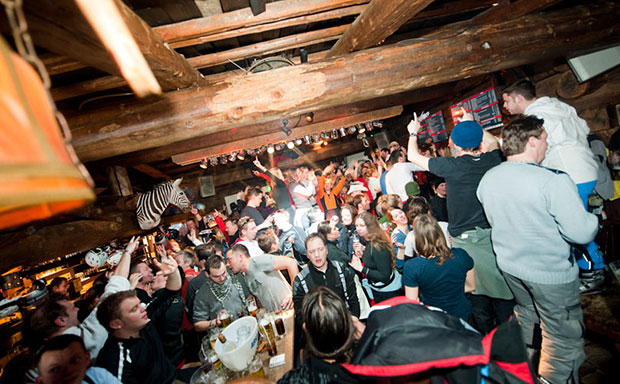 Photo Credit: www.unofficialnetworks.com
There is nothing more satisfying than enjoying some type of libation at the end of long day of skiing and riding. As you walk into that bar, however, the choices are endless. Here at TGR we decided to put the brain trust together and figure out what your après drink choices say about you. Do you agree with our assessment?
Bloody Mary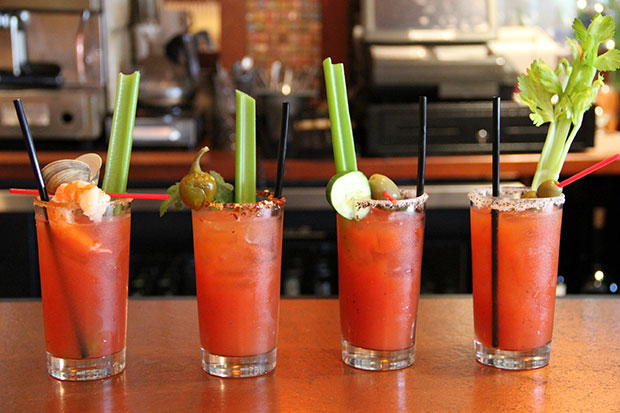 Photo Credit: www.puravida.me
You are a parent vacationing from out of town and just dropped your kids off at ski school. You took your obligatory two runs and now it is time to relax. The little rugrats have been begging you to ski ever since Joss Christensen won gold in Sochi. Now you can finally enjoy the peace and quiet of a bar at 11am.
Red Bull & Vodka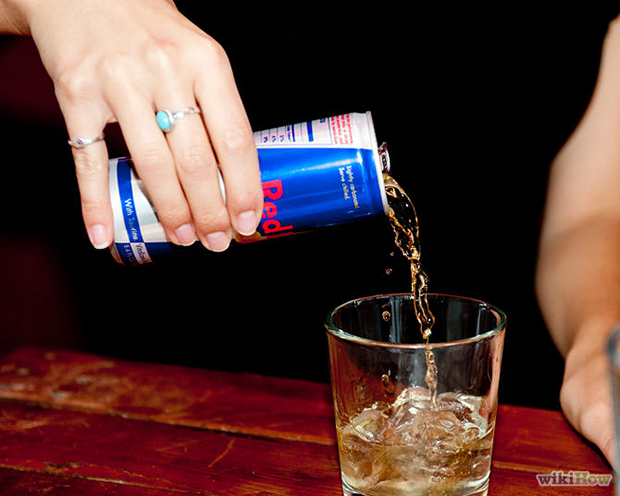 Photo Credit: www.gardianlv.com
You are 19 and just successfully duped the bartender into thinking you are 21. This is due in large part to the beard you've been growing since they took your fake last year. In your excitement/confusion you order the first drink you think of–a Red Bull Vodka–because you heard it in a Nelly song once.
Hot Drinks (Hot tottie, Hot Chocolate w/ Peppermint Schnapps)
Photo Credit: www.olivegreenanna.com
Hey, did you know that it's winter out there? Chances are if you are rocking this drink you have spent large sums of money on new thermal underwear and toe warmers. Those heated boots might look stupid but, hey, at least your feet are warm.
Beer & A Shot
Photo Credit: www.liquor.com
You leave it all on the slopes. Your skis are fatter than Chris Christie after Thanksgiving. Your body has been surgically rebuilt multiple times and has more metal than Tony Stark's Iron Man suit. You party all day on the mountain and keep the stoke firing all night. You, my friend, are awesome.
Bailey's, Irish Car bombs, Guinness (Irish Shit)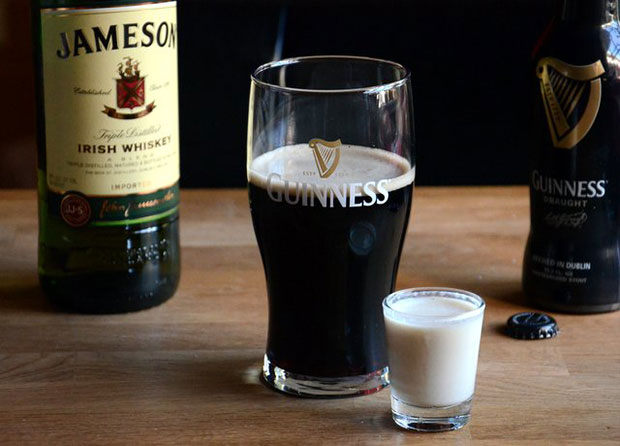 Photo Credit: www.barmansjournal.com
You are Irish on Mom's side. . . you think. St. Patrick's day is the most revered holiday for you. You tell everyone about the time you visited your second cousin in Dublin and went to the Guinness factory. Your favorite places to ride are Wachusetts and Stowe, but only for half days because the Patriots & Sox games are on in the afternoon.
Pabst Blue Ribbon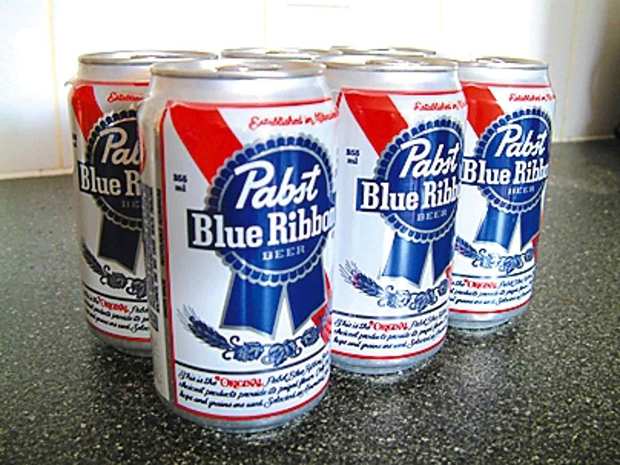 Photo Credit: www.theonion.com
This micro-brew from Milwaukee is a staple of the ski bum lifestyle. Cheap, tasty . . . well not really tasty but did we mention it was cheap? You are so cash strapped you either pay in change or your buddy who is the bartender cracked a can for you. You are often seen throwing the spare tall boy in your pack to enjoy with a little herb on the slopes. Keep doing you, buddy.
Local-Micro Brew
Photo Credit: www.brewpublic.com
You are either one of two people. The first is a tourist in for a long weekend of skiing. You are insecure in your new landscape and feel the need to "act like a local" by ordering the most expensive micro-brew. You will pay $15 for a ten oz. pour of triple-dry hopped American stout imperial IPA from right down the street and Instagram it for your friends back home. Can someone say "#Craftbeer on #vk in #Breck!" The other is a transplant from Vermont and you are a snob/douchebag about your beer. You will tell anyone who will listen you only drink Heady Topper and Switchback.
Whiskey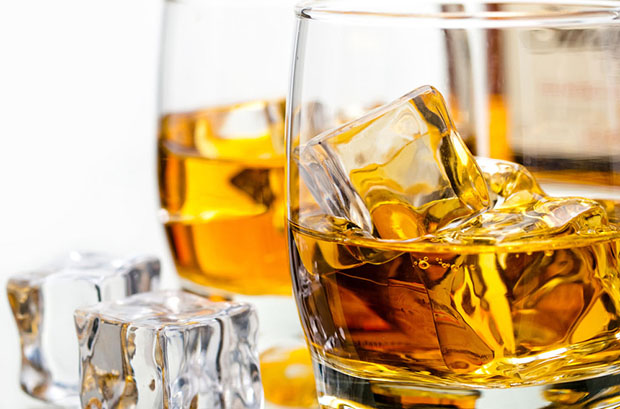 Photo Credit: www.splatter.com
You have a huge beard with even longer icicles hanging from them. You chip a couple of those off, throw them in a glass, and order a couple fingers of your favorite brown alcohol as the perfect cap on your mountain man day.
Fireball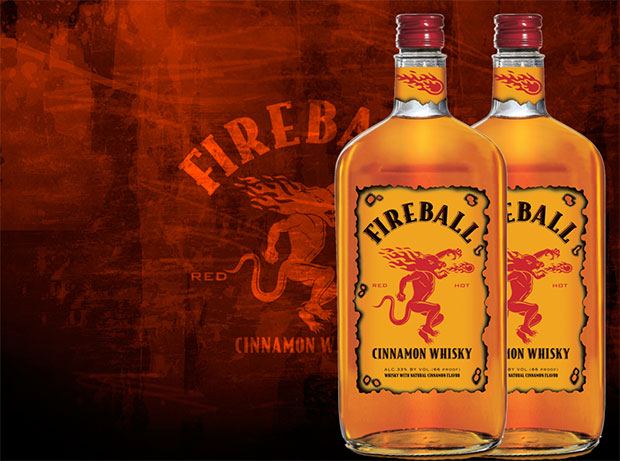 Photo Credit: www.thedrunkpirate.com
You think drinking whiskey is the epitome of cool. Here is the kicker, you hate the stuff. Every time you drink it you end up naked with frostbite in unfortunate places. Thankfully, Fireball exists so you can order this sugary version of whiskey and sip the syrupy goodness. Also, statistically, if Fireball is your drink of choice there is a good chance your Alma Mater's football team plays in the SEC.
Jagerbombs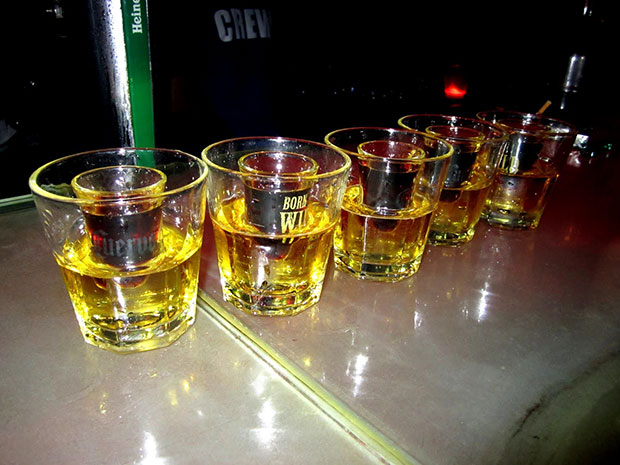 Photo Credit: www.ofwvapor.com
"BROOOOOOOOOOOOO, we slayed the gnar today! Can't wait to put our POV edit together to some sweet beats my buddy just put on soundcloud."
Wine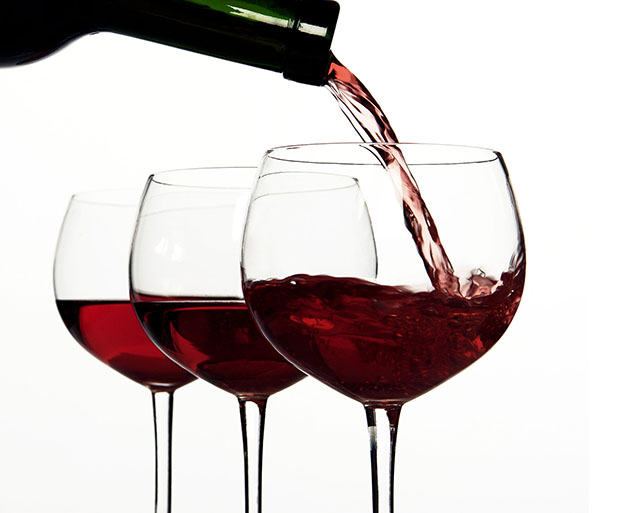 Photo Credit: www.fitsugar.com
If you order a glass of wine after riding for the day there is a 60% chance you brought a book to the bar. There is nothing wrong with that but make sure it is Thoreau or Frost to preserve what little "street cred" you have left.