There's something amazing about plastic toy cameras that I've only just begun to fall in love with. The images they capture remind me of my own memories and my attempts to recall dreams that never fully complete themselves. Bent lenses, cross processed film, no Fstop control, and the inability to see if your shot is even in focus makes each shot unique and makes you go about your afternoon with a Zen like attitude.
After a few weeks you accumulate enough rolls of celluloid (which some photographers deemed as being archaic in a digital world) that you take them in for the processing.
Flipping through the photos is just like remembering a dream long after your eyes have opened, while in the shower. So many of the photos that you don't recall taking two weeks ago begin to flood into recollection. It's then that you realize, the photos you took aren't from a dream,
this is actually your life.
-Tate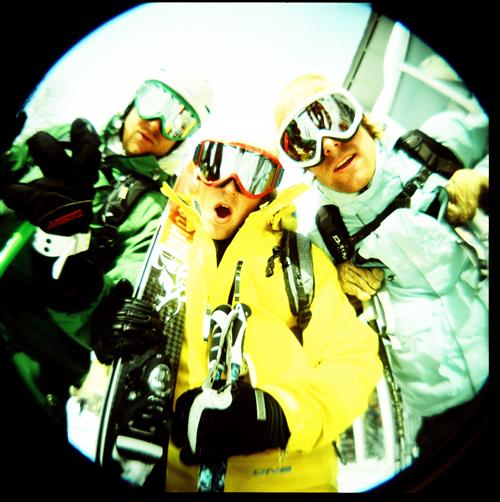 ** Shroder, Roner and Nielsen filming for your enjoyment, and theirs.**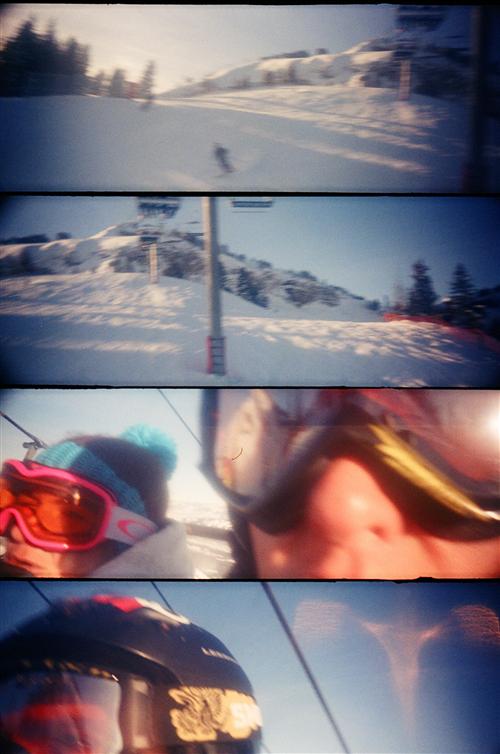 ** What the Thunder Lift looks like when I'm day dreaming in July.**
** Dash on the office steps.**
** Jeremy Jones signing at the Jackson Treehouse**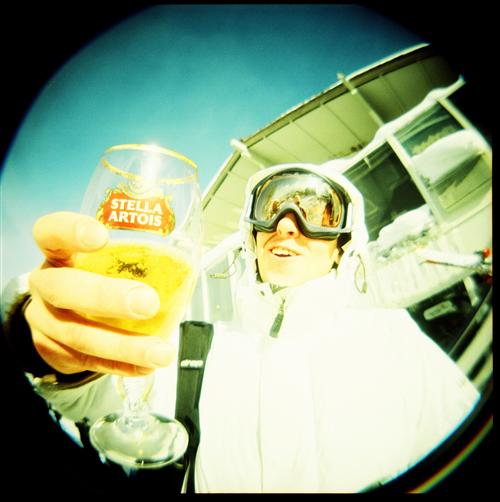 ** Chuck T. skulls a cold one.**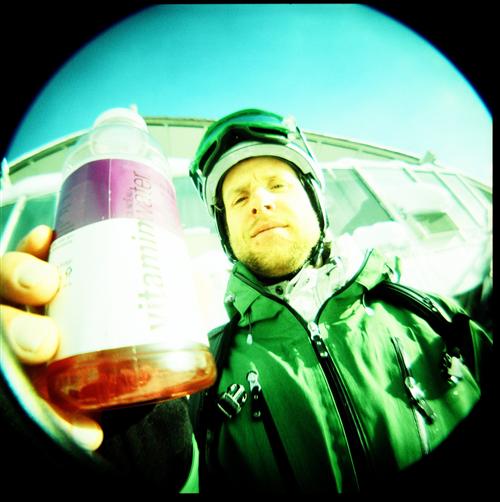 ** Shroder hydrating **
** Lynsey Dyer giving out free hugs.**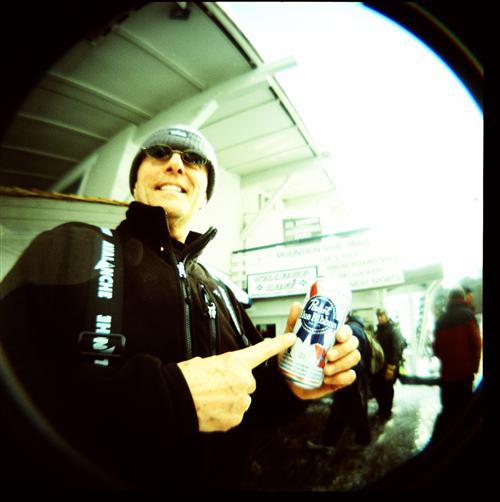 ** Gary MacDowell (my dad) in town for the powder and everything that comes with it.**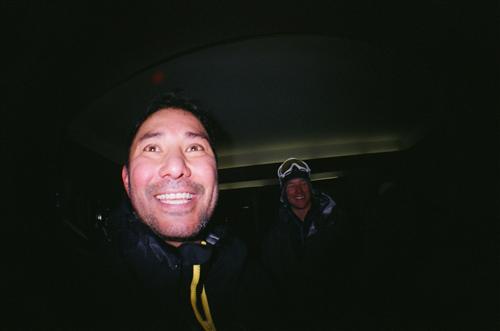 ** Bryan Iguchi and Zach Leach waiting for Jeremy Jones' signature.**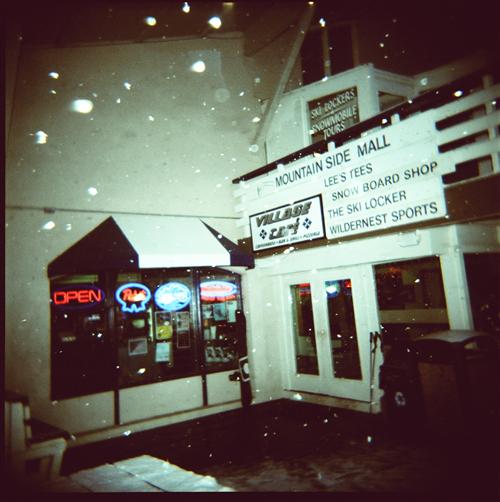 ** If the VC is empty, tomorrow will be good skiing...**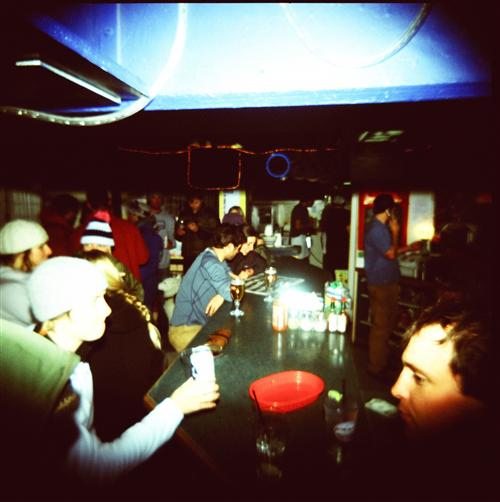 ** ...this year that hasn't been true!**